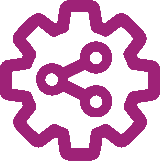 Open Assistive
Open Assistive allows you to share and catalogue your own open assistive technology
hardware
and
software
projects, or find those of others. To find catalogued projects, either search above or
browse all items by tag
. Want to make some AT software and need some help? Try
Awesome-Assistivetech
.
To catalogue a project, keep it where you chose on GitHub, Instructables, Pinshape, Hackaday, Sourceforge, Thingiverse or
Dropbox & elsewhere online
. Then just paste your project url above (or
add it here
) and Open Assistive will catalogue your work. Simple!
OpenAssistve isn't just about a catalogue. Its a way of thining and you can read our aims here. Want to chat to others from around the world trying to work on Open Assistive technology solutions?
Join our slack group
(and if its AAC related - see
here
).